L.A. Frame Co. serves all of your framing needs, from picking up pieces of art at your home to installing the finished product. Our expert knowledge of art restoration, conservation and display techniques enables us to deliver dynamic results on every project, every time.
We offer the following framing services:
Call us today to learn more about our art restoration and custom framing services.
Conservation Framing
Simply stated, conservation framing is the practice of using materials and techniques that neither alter nor harm your artwork. We employ conservation techniques like dust covers and acid-free materials to ensure your artwork's appearance remains intact for years. Generally this involves utilizing some combination of the following elements:
Materials: acid-free, ph neutral matting, supports, backers, fillers and dust covers; ultra violet filtering glass or plexi-glass (think of it as sunscreen for your art!)
Techniques: hinge mounting, sealing, or lining so as to isolate potentially damaging contact between artwork and wood frames, fillets, fabrics, dyes and other acidic materials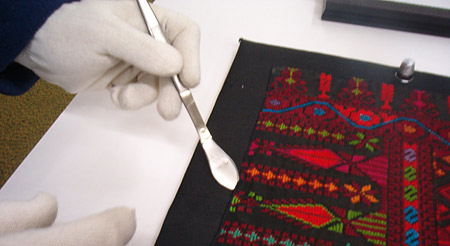 Custom Mirrors
Sometimes a mirror is the missing element in a space. We will design a stunning mirror for you that will pull together all the pieces in your room. With more than 1,500 frame samples to choose from, you'll find the color, texture and finish you want. We will make certain that the mirror is the correct scale and proportion for your interior.
Needle Art Stretching
It is important to stretch needle art in a manner that presents it flat,  in square and clean. We are experts in needle art stretching. For over 40 years our staff has been preserving both antique needle artwork as well as contemporary work by local artists using reversible methods and acid-free materials to prevent degradation.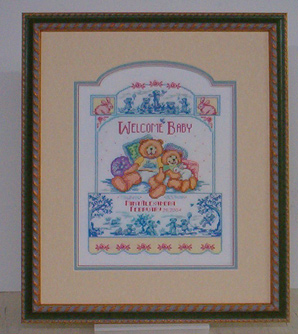 Shadow Boxing
This is a wonderful way to tell a visual story using one or more three-dimensional elements. We create original "shadow boxing" designs that display one or more collectibles in an eye-catching way.
Displaying Collectibles
Some objects seem to defy a solution to an easy and safe display method. We specialize in various display techniques for unique items, and will elegantly preserve your special object while creating a keepsake.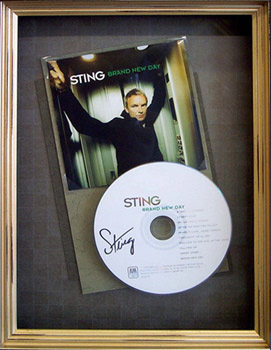 Pick Up & Delivery
Oversized works of art aren't a problem for us! We travel directly to your home or business for pick-up and delivery of all items. For long-distance clients, we provide competitive shipping rates and superior crating techniques to keep your artwork and collectibles safe. Though based in Green Brook, New Jersey, we work with customers anywhere in the continental U.S. You can rest assured your art can be securely transported to and from our shop.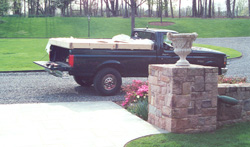 Crating & Shipping
We are packing experts. Let us safeguard your artwork and ship it to your destination. Whether you need boxing or crating, we will provide you with the best rates anywhere in the continental USA.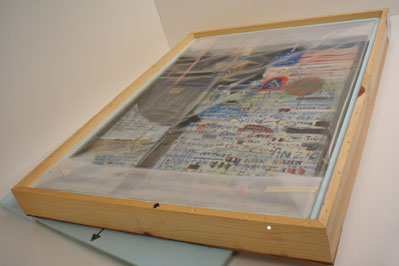 Installation
We know trying to hang a large or heavy piece can be scary, but don't worry. We are have vast experience in the installation of pieces of all sizes and can handle this daunting work for you.