$50 Gift Check for first time customers
Click here for a printable version.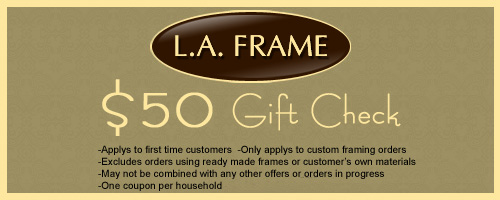 E-njoy the Fruits of our Labor
When you sign up as an E-Customer you'll receive special value E-mailings exclusive to members. These offers will not be available to other customers. They occur 3-5 times a year, originate from our LAFRAMECO@aol.com address and are 100% confidential. No spam.