Attention to Detail Makes the Difference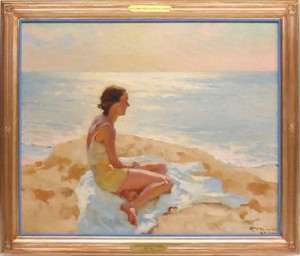 As designers and craftsmen, we have been guided by this principle for over 40 years. Details like having the best selection and superior customer service. That's why we sift through hundreds of new mouldings from all around the world every few months to find the few that stand out. And why we cut and join them with precision accuracy. It's the reason we offer more than 400 acid-free mat colors, and why we meticulously wrap mats by hand in beautiful fabrics.
We strive to improve our services by anticipating our customers' needs. Similarly, we are resolved to fine tune production methods by utilizing the latest technologies.
Our staff is friendly, knowledgeable and ready to help you make the right choices for your art and your home. Every time. We guarantee our craftsmanship, materials and your satisfaction. Forever.
Contact us today for custom frames, conservation framing, art restoration services and more. We would be glad to assist you.