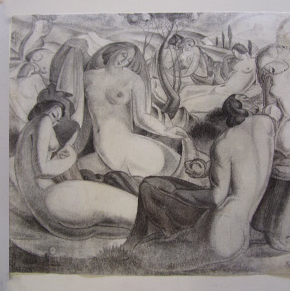 Sunlight and age, dirt and dust. These and many other influences can damage artwork and documents over time, causing fading, discoloration and even staining. Paper is one of the most difficult media types to fully and properly restore, but the experts at L.A. Frame Co. have experience working with these precious documents to bring them back to their previous glory.
Paper documents run the full gamut of documents and artworks, spanning from etchings and drawings to family documents, antique movie posters or even cherished diplomas or family heirlooms. If improperly stored, the ravages of time can have their way with these items, leading to tears, fading, discoloring and more. Paper items also tend to become more fragile as time goes on, as well, making them more brittle and more susceptible to falling apart completely.
At L.A. Frame, we have worked with a wide variety of paper pieces and offer restoration services that can help rejuvenate and preserve every detail of your item. We can remove acidic mounts or adhesives, lift and reduce stains, repair torn sections or flatten creases. Our experts in restoration can also reinforce weak or flimsy art and paperwork with lining to help it stay coherent, and bring back some of the lost detail using a variety of methods, including inpainting that can touch up the most worn or faded areas and revitalize the piece.
Once restored, we can use our expertise to help protect this cherished item in the future by framing and sealing the document to deter the further influences of time. A mounted and preserved item can help keep your heirloom or investment secure, preventing additional degradation and securing the investment you made in restoring your paper item.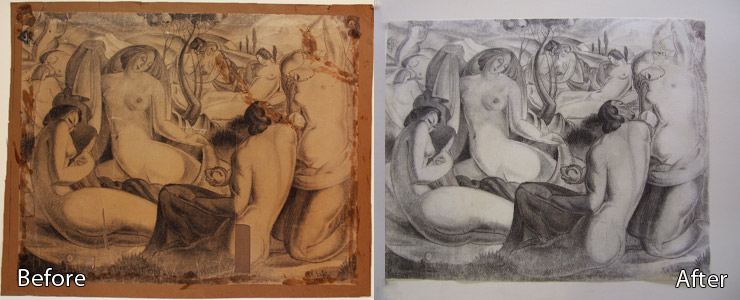 For more information on our paper art and document restoration services, contact L.A. Frame Co. today.