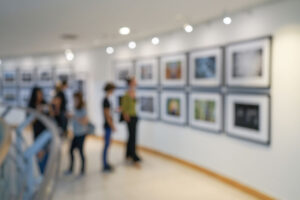 As a photographer, there are so many ways to display your photographs these days. With the ability to post photographs on social media every minute of every day, there isn't really a need to print out your photos and frame them. Well, a professional photographer would beg to differ. The problem with posting on the internet is that you don't have a hard copy of your art. When you choose to frame your photographs, you have the ability to sell or gift your masterpieces to anyone.
Frame Your Favorite Fine Art Photography
When choosing which photos to print out and have framed, you should be looking for your best and favorite photographs. These will display your artwork beautifully depending on what type of framing company you go with. At L.A. Frame, our custom framing services include high-quality framing materials for your benefit. We're not using cheap materials to showcase your best artwork.
The Benefits of Framing Your Photography:
Physical copies of your photography can give you many great benefits. When you choose to only display your photography online, you're limiting yourself to only online viewings. You won't be able to go to art shows with just an Ipad and expect to sell your artwork.
Attend Art shows/Galleries
Display Photographs in Home
Sell physical copies for a profit
Gift your photographs to friends and family
Create a beautiful display for your artwork
Important to Choose the Right Material
Many photographers use the white borders to display their prints. This is because they want a clean and simple look without having crazy designs. When you choose the proper material to frame your photos, it's important to know what material you're buying.
At L.A. Frame, we can give you:
Welded Steel
Anodized Aluminum
Exotic Hardwoods
Hand-Carved and Gilded Frames
Shadow Boxes
Acrylic Display Boxes
Hand-Wrapped Fabric Mats
Hand-Ruled French Mats
Contact L.A. Frame at 732-968-7440 today or visit us online for more information about our framing services!